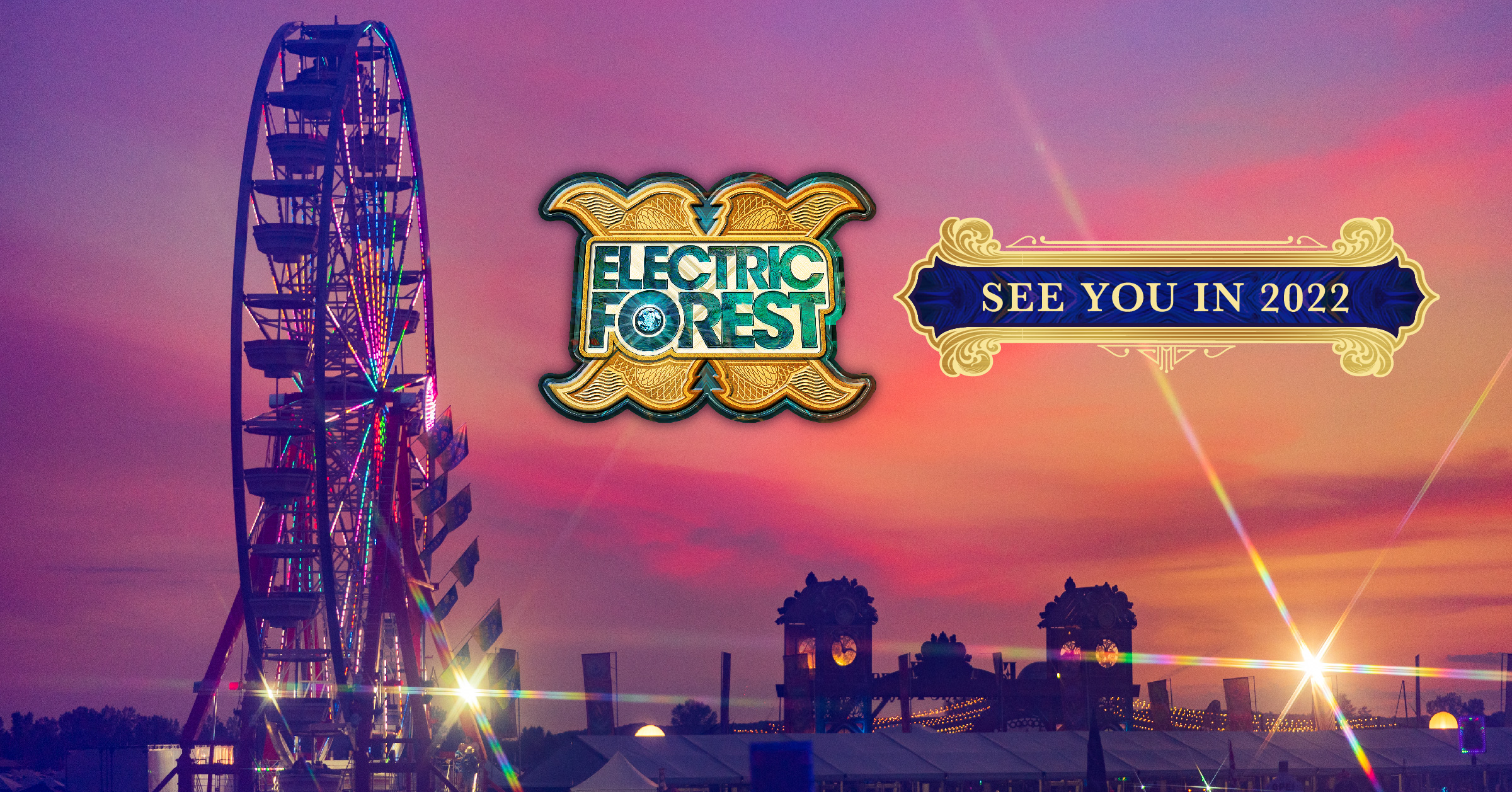 As the vaccine rollout progresses and states continue to open up, our beloved festivals are making a comeback. After one year of inaction, some festivals are back, but not all are returning this year and it is probably for the better.
Recently, Electric Forest just announced that they will not hold their annual festival in Rothbury, Michigan this year despite the state's effort to re-open and the vaccine distribution going smoothly. Electric Forest Stated: "as the effects of the COVID-19 pandemic have continued, it has become clear that we are not going to be able to gather in 2021 and that postponing to 2022 is our only course of action."
If we could rewind to February of earlier this year when things seemed bleak for the 2021 festival season, the Festive Owl posted that Electric Forest would be meeting with the Rothbury city council for possible 2021 dates. Nevertheless, as I browsed through the comments, I found a ton of Michiganders giving their two cents on the possibility of it happening this year. Most of them said things along the lines of "You still can't dine in at restaurants here in Michigan. There is no chance for Electric Forest."
Furthermore, the Michigan state government just recently allowed 50% dining capacity. Meanwhile, in states like Georgia, Texas, and Florida, things have been close to normal since June of last year. On top of that, Michigan's recent Covid surge has not helped Electric Forest to secure 2021 dates either. Electric Forest fought hard to possibly secure late August dates competing for attendance with festivals like Bonnaroo, Summer Camp, and Imagine. But ultimately decided it was for the better to hold off until next year. Electric Forest's press statement continues: "While we all miss each other tremendously and can't wait to connect again, the safety of the Forest Family and the community that hosts us remains of utmost importance. This must be kept front of mind, along with the meticulous planning and coordination required to coordinate and produce our time together each summer in Rothbury."
Forest is not the only fest to hold off this year — Coachella and Shambhala are holding off until 2022 as well.
Overall, the possibility of an Electric Forest happening this year seemed dim to begin with. Michigan's cautious approach to re-opening too soon and the recent Covid surge in the state sealed the fate of this year's gathering in Rothbury.
Electric Forest's decision to hold off until next year was a breath of fresh air for most people. Unlike EDC Vegas's decision to rush things. People were relieved to hear that instead of rushing things for an uncertain possibility this year, Electric Forest will hold off for a brighter future next year.
Redditors of r/ElectricForest are relieved that they can retain their 2020 tickets for 2022. Some attendees were not okay with the potential August dates because it would interfere with school or other life events. Altogether, the Forest Family is pleased with this decision. Not only because of the stress that this will alleviate but also environmentally for the forest itself. For two years consecutively — 2017/2018 — Electric Forest was held for two weekends. I attended weekend two in 2018. As much fun as I had, I did not realize that this had a huge environmental impact. The grass was nearly nonexistent, the dust was out of control, and the trees were scarred by people's names being carved into them and hammock straps. Rolling back Electric Forest to one weekend was for the sake of the environment. Furthermore, two years of inactivity will allow the forest to heal even more.
The upside to Forest's cancellation will allow for a well-planned and safer event while also introducing a well-rested and healed forest for those who will return next year.
Stay safe Forest Fam!